The 2022 Subaru Love Promise Community Commitment Award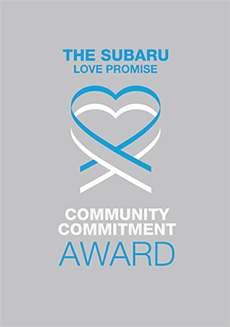 We've been nationally recognized for our dedication to our community and the Subaru Love Promise.
We're honored to receive the 2022 Subaru Love Promise Community Commitment Award. This award nationally recognizes Subaru retailers who are making the world a better place while demonstrating an outstanding commitment to supporting passions and causes in local communities. These efforts are focused in important areas such as the environment, community, health, education, and pets.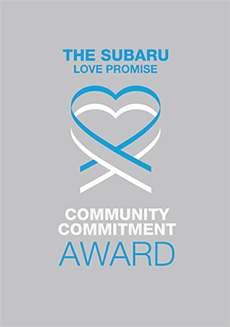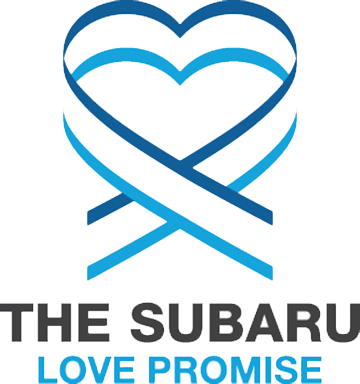 What is the Subaru Love Promise?
Subaru and our retailers believe in making the world a better place and the Subaru Love Promise is our vision of respecting all people. This is our commitment to show love and respect to our customers and to work to make a positive impact in the world.
How is LaFontaine Subaru dedicated locally to the Love Promise?
Our Love Promise can be seen in various partnerships with local charities and non-profits. We're grateful for the opportunity, not only to be a part of our community, but to serve it as well.
Veterinary Care Specialists , Last Day Dog Rescue, Almost Home Animal Rescue
Huron Valley Green Team, Clean Energy Coalition, Michigan Green Leaders
Northwood University, Orchard Lake St. Mary's, West Bloomfield High School, Novi Chamber Young Professionals Group, Walled Lake Western High School , Walled Lake Central High School
Angels of Hope, Chamber of Commerces, Optimist Clubs, Rotary Clubs, Meals on Wheels, Milford Dog Park, LaFontaine Family Amphitheater
Leukemia & Lymphoma Society, U CAN-CER VIVE Foundation, Henry Ford West Bloomfield Hospital, University of Michigan , West Bloomfield Community Coalition
Love Promise Stories from LaFontaine Subaru
Subaru and LaFontaine Subaru believe in making a positive impact on the communities in which we live and work. We uphold that belief through our Love Promise Community Commitment. Every month, we select inspiring stories from customers and partners from around our area who strive to support our collective commitment and feature them here
Supporting Neighbors in Need - Rebecca G
Forgotten Harvest is so grateful to have a community partner like LaFontaine Subaru, their gift allowed us to be able to rescue and deliver nearly 30,000 meals to those in need throughout metro Detroit! The gift came right in the thick of the pandemic, when our neighbors needed it most. Forgotten Harvest can't do the work we do without amazing partners like Lafontaine Subaru! We look forward to many more ways we can partner and share even more love to the metro Detroit community.
---
Building a drug-free community with LACC - Joan B
LaFontaine Subaru has been a supporter of Lakes Area Community Coalition in preventing youth substance use and addiction through their generous donations for our fundraiser events. LaFontaine Subaru also donated use of a showroom after hours for our coalition to meet in a social-distanced space during COVID. They are generous, creative community supporters and we love partnering with them to build a healthy, vibrant, drug-free community!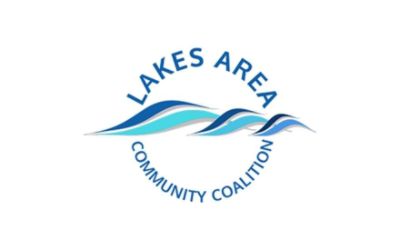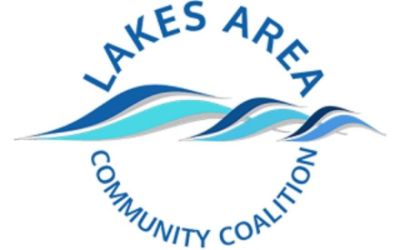 ---
Lakes Area Community Partner - Laura B
The Lakes Area Chamber of Commerce would like to thank and recognize LaFontaine Subaru of Commerce Township for ALL they do! Their ongoing support for our LACC, other community organizations, fellow Chamber member businesses and the community as a whole never waivers. From hosting pet rescue events, their promise to be green, programs to support schools and learning, as well as, their partnership with Feeding America all demonstrate they are committed to giving back to the community and making the world a better place. Thanks for being a valued Chamber Member and Community Partner!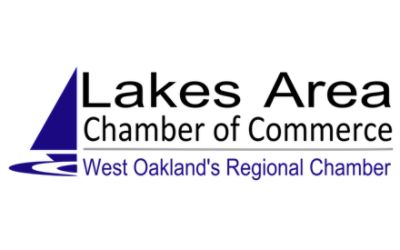 ---
Henry Ford Health System & LaFontaine - Romy S
Our team at Henry Ford Health System is so inspired by the LaFontaine team and their commitment to transforming healthcare in our community here in Southeast Michigan. At Henry Ford, we know that we can't take care of the health of our community alone. We rely on trusted partners in health – like the LaFontaine Subaru family as well as the U Can-Cer Vive Foundation team – to do this work. For the past two years, members of the LaFontaine Subaru family have visited our cancer infusion center and spread joy to our cancer patients undergoing chemotherapy by gifting U Can-Cer Vive teddy bear care packages. These bears mean so much to our patients. One patient who received a U Can -Cer Vive bear in 2019, brought it to all her chemo treatments – that bear was her best friend, and gave her hope throughout her healing journey with us. The U Can-Cer Vive Foundation, along with members of the LaFontaine Subaru family, also made a gift in 2018 of almost $500K to support Henry Ford Health System and our pancreatic research efforts, specifically the work of Dr. Gazala Khan's and Dr. Fred Valeriote's. Pancreatic cancer is one of the deadliest types of cancer, and we're so inspired by the U Can-Cer Vive Foundation and their commitment to creating a cancer-free world. Henry Ford Health System is so proud of our relationship with LaFontaine Subaru and the U Can-Cer Vive Foundation. LaFontaine Subaru and U Can-Cer Vive team: you make the world a better place! Thank you!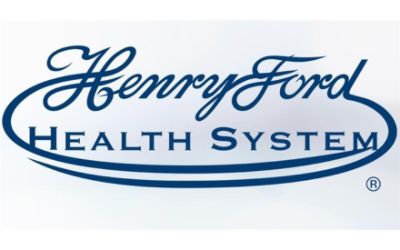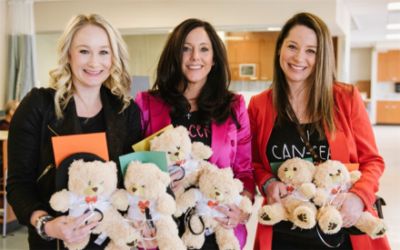 ---
We Love Our Partnership with U CAN-CER VIVE - Audrey R
We so love and appreciate the support that LaFontaine Subaru always gives to us at U CAN-CER VIVE. Each year, we are so proud to be their chosen Hometown Charity. Due to great companies like LaFontaine Subaru, we are able to help fund more research grants that helps us and our mission to provide vital funding for cancer research to create a cancer-free world. We love partnering up with LaFontaine Subaru!
---
LaFontaine Subaru Loves Our Dogs! - Ann B
The residents and visitors to the Village of Milford are so excited about the new Dog Park installed last fall! Located next to the extremely popular Milford Trail, the dog park has been a dream for locals for years. The LaFontaine Family and LaFontaine Subaru stepped in with a generous donation of a Water Fountain---for dogs and their owners. What a treat! Pets will have their own place to hydrate, while hikers and bikers will also ---for the first time---have a place to fill their water bottles and quench a thirst. This was such a thoughtful gift to the community. LaFontaine Subaru kindly asked the community how it could help, and within days offered to pay the full cost for the equipment and installation of the fountain. It will be installed as soon as the weather breaks. Thank you LaFontaine Subaru and the LaFontaine Family! Ann Barnette, Executive Director, Milford Downtown Development Authority (Photo credit: Susan Bromley, Milford Times)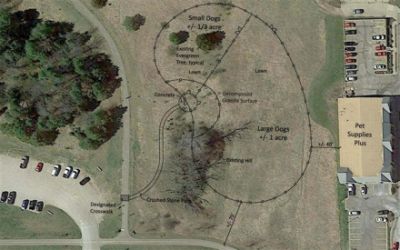 ---
LaFontaine Subaru Santa Paws - Lauren A
We at Almost Home have loved our partnership with LaFontaine Subaru in Commerce Township. We have partnered with them over the last 8 years and have done many events with them that have been very successful!! In particular, the last event we did was our annual Santa Paws event and it was our best one yet!!! Almost all of our animals were adopted that day which was about 15 adoptions!! They also collected donations for us and stuffed a Subaru!!! Everyone at LaFontaine Subaru is such a pleasure to work with, especially Audrey Ryskamp which is the person we worked closely with. It's obvious her love and dedication to her job and animal welfare is her main priority! Here is a love story from Farfel: I'm Farfel and I had the best Christmas ever! You see me and my five brothers were found at an abandoned barn. A passerby heard us whimpering from a distance. All there was was us and empty paper dishes. We were starving, cold, and thirsty not to mention frightened. Well next thing we knew, we were at Almost Home. They took us to the doctor and gave us the royal treatment. We got real good food. Then, when we were feeling better we went to this amazing Christmas Place called LaFontaine Subaru. I got lots of attention, treats and I even got to sit in Santa's lap. Santa was so nice he gave me lots of treats and a toy too. Then a miracle happened! I didn't think it could get any better than this..... I got adopted by a really super nice family. Thank you LaFontaine Subaru for believing in us and Almost Home too! Love, Farfel.¿¿¿¿¿ Here are a few of my brothers who got adopted too!!!
---
LaFontaine Subaru delivers comfort to patients - Jamie R
On Monday, July 22nd, the Michigan Chapter of The Leukemia & Lymphoma Society and LaFontaine Subaru had the pleasure of delivering 80 blankets to C.S. Mott Children's Hospital as part of the Subaru Loves To Care program. These comforting gifts were accompanied by personalized messages of hope written by the customers and staff of LaFontaine Subaru. This incredible act of generosity was warmly received by the staff who joined LLS & Subaru staff to distribute to patients on the 7th floor who were receiving treatment. Being able to deliver a small gesture of comfort that day and seeing their smiles, perfectly captured why the program exists. LLS is proud to partner with Subaru to spread hope, love and warmth to those fighting cancer, across the country and right here in the Ann Arbor community.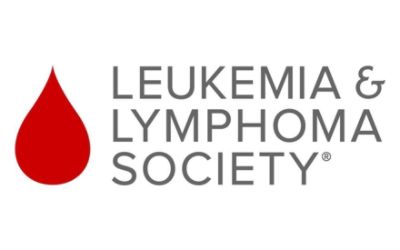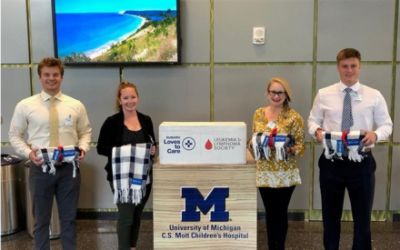 ---
LaFontaine Subaru Delivers Blankets - Jo B
LaFontaine Subaru and LLS team up to give blankets out to C.S. Mott Children's Hospital in Ann Arbor. LaFontaine Automotive Group has a long history of supporting cancer patients and C.S. Mott Children's. Jon Bauer and Aubrey Ryskamp were overjoyed to participate in the Subaru Loves to Care program. Audrey said she looks forward to this every year and that it always makes her day! The staff of Mott's were touched by Subaru's generous gift. Thanks to C.S. Mott Children's Hospital, Subaru and LLS, we are making connections that count!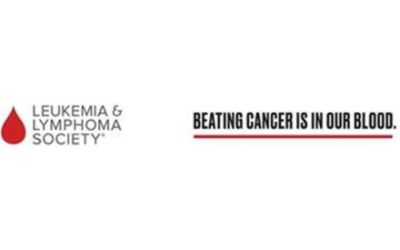 ---
Subaru and NWF Love the Earth! - Danita K
Pollinator garden. Thanks LaFontaine Subaru! Studying the environment in our garden. In the spring!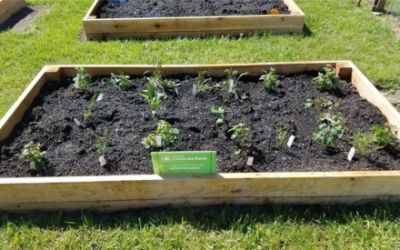 ---