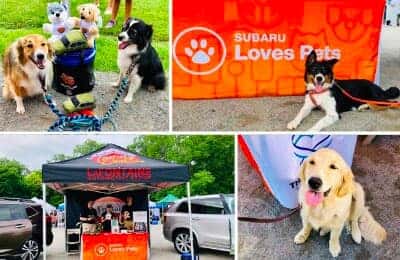 Dog Adoption Event
In partnership with Detroit Dog Rescue and Last Day Rescue, LaFontaine Subaru hosts an annual dog adoption event. On this day, dog-lovers and Subaru-supporters come together to find homes for four-legged friends in need. Snacks and free puppy kisses will be provided. This event's date and time are to be determined.
Subaru Car Show
The LaFontaine Subaru Car Show is an event designed to create a community experience while showcasing Subaru vehicles. The show will be held on Tuesday, August 11th at LaFontaine Subaru at 3055 E West Maple Rd, Commerce Township MI, 48390.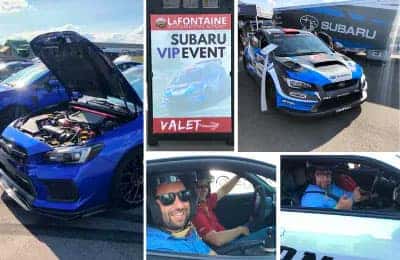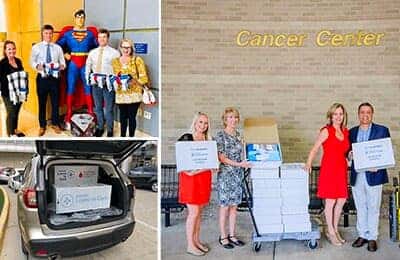 Subaru Loves to Care
Subaru believes that it is important to spread love as far as possible in every community. Each summer, LaFontaine Subaru joins in this effort by handing out blankets at local hospitals to patients suffering from life-threatening diseases such as cancer.
Novi Chamber Coffee Connect
LaFontaine Subaru of Commerce hosts Coffee Connect, sponsored by the Novi Chamber of Commerce. During this event, attendees bring a coffee or beverage of their choice to take part in an informational morning mixer event.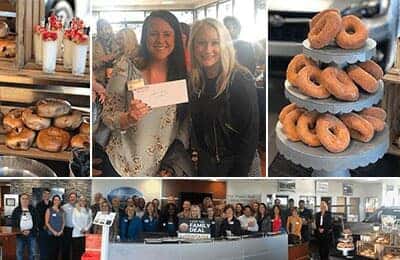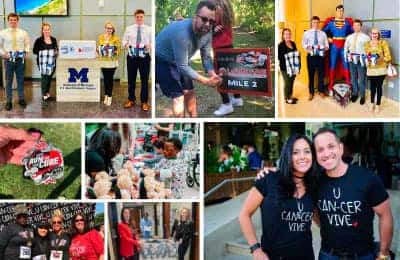 U-CAN-CER VIVE
U-CAN-CER VIVE is an organization founded by Ryan and Kelley Lafontaine. The foundation provides both funding and support for local cancer research grants. At LaFontaine Subaru of Commerce, customers have an opportunity to choose to make donations to the foundation when purchasing a vehicle or servicing their own.
Walled Lake Western High School Band Ride & Drive
At LaFontaine Subaru, we believe that it is important to support our community. In alliance with the Subaru brand, LaFontaine Subaru of Commerce chooses to "show their love" through a partnership with the Walled Lake Western High School Band. During the Walled Lake Western High School Band Ride & Drive Event, every test drive performed on one or more vehicles will result in a donation to the Walled Lake High School Band Program. Come support the Walled Lake Western High School Band and join in on the fun!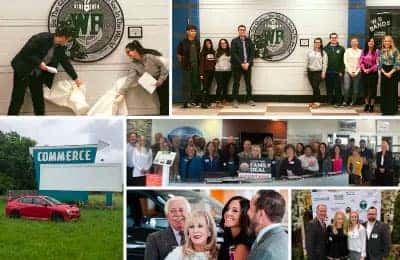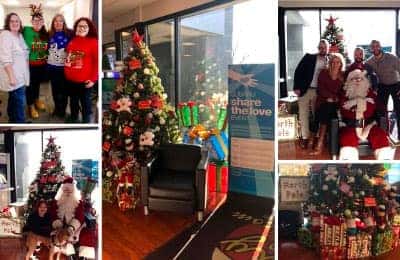 Santa Paws Pet Adoption
LaFontaine Subaru partners with Almost Home Animal Rescue to spread Christmas cheer to the young, old, and furry. Guests are welcomed to take part in giveaways, take home a stuffed friend, and take pictures with Santa and their furry friends. Make sure to stop by LaFontaine Subaru this December to experience the joy!
Santa's Arrival
The LaFontaine Family loves the holiday season, so it's only right that we help welcome Santa to the Motorcity! With the help of his trusted side-kick, Jay Towers from Jay Towers in the Morning, Santa is transported to Twelve Oaks Mall in a shiny new vehicle fresh off the lot from LaFontaine Subaru or Volvo stores.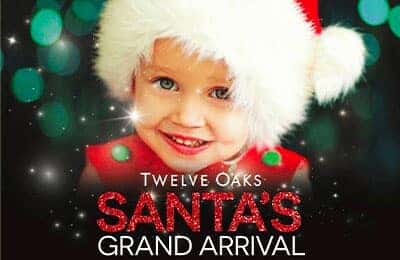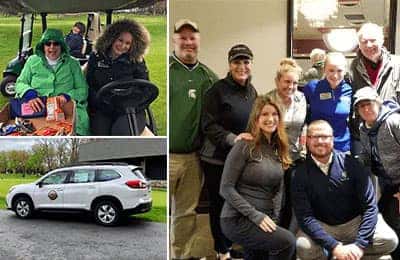 Lakes Area Chamber Golf Outing
The Lakes Area Chamber Golf Outing is an annual event that brings together members of the community for a day full of friends and fun. LaFontaine Subaru is excited to be involved in this year's event through its Hole-In-One Sponsorship. For every golfer that hits a hole-in-one, LaFontaine Subaru of Commerce will present them with a 2-year lease on a vehicle from that dealership. (*Valued of approximately $10,000). The date and time for this event are to be determined